Business Model
CTC's Position and Changes in the Operating Environment
The most important factors underpinning the CTC Group's competitiveness are the relationships builtwith many outstanding IT vendors over the years, numerous high-quality products and technologies, and a wealth of expertise on handling these products and technologies in cloud environments. Our multi-vendor and technological expertise are strengths that play together to enhance these factors in a virtuous cycle.
Business Model Characteristics
By Model
One characteristic is the high degree of trust we have earned in infrastructure construction by selling products and combining numerous products and the cloud. As our clients' businesses grow more digital, we are stepping up our responsiveness to application development. At the same time, to stabilize earnings we are focusing on the service sector—chiefly in areas of recurring business.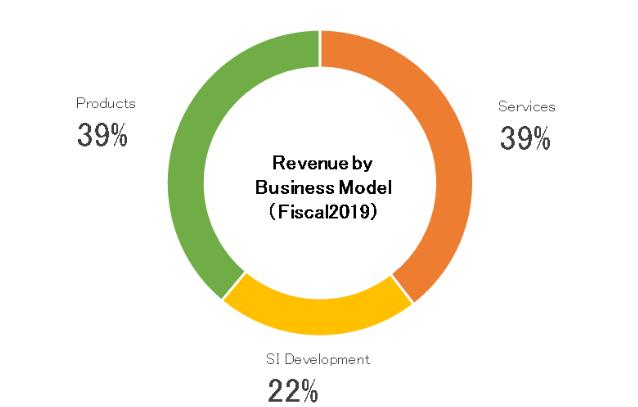 By Business Segment
We are strong in the telecommunications business, thanks to a track record spanning many years in the design and configuration of communications networks for carriers. Even so, we have built up a business portfolio that is relatively balanced by industry sector, generating stable earnings.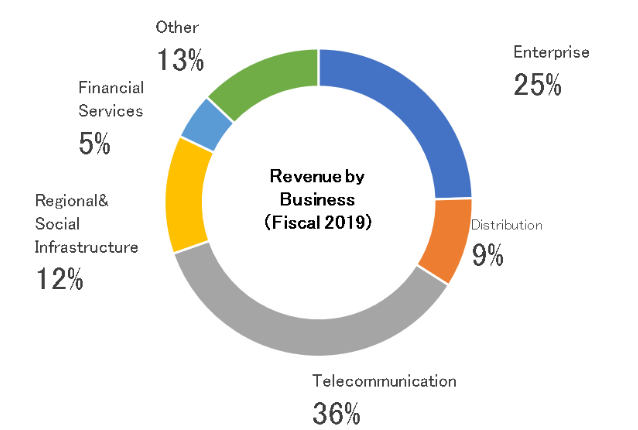 Market Changes
The operating environment surrounding the IT industry is changing rapidly. Other trends we follow closely include clients' operating environments and global economic trends, particularly in the ASEAN region. When executing its strategies, the CTC Group mainly takes the following environmental changes into consideration.
Opportunities

Introduction of laws and regulations related to information security
Establishment of finance-related laws and regulations and growth of cashless payments
Demand for higher labor productivity in keeping with work-style reforms

Factors Limiting Growth

Restrictions on the use of specific products due to worsening relations between countries

Opportunities

Growth in emerging-market economies, centered on the ASEAN region
Acceleration of IT investment centered on DX

Factors Limiting Growth

Slow economic growth in Japan and other developed countries

Opportunities

Demand for large-scale social infrastructure as populations concentrate on urban areas
Demand for regional innovation and revitalization of local economies
Globalization of business

Factors Limiting Growth

Decreases in the working population

Opportunities

Full-fledged commercialization of 5G
Outsourcing needs accompanying growing system complexity and sophistication

Factors Limiting Growth

Product commoditization
Shortage of highly skilled IT personnel, rising human resource expenses